The F-106's of the 49FIS at Griffiss AFB - 1986
---
Please press the photos for a closer look.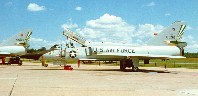 F-106B, 58-0901, on the Griffiss ramp.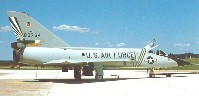 The 49FIS Commander's aircraft, 58-0764.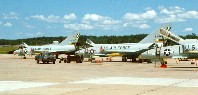 The line up on the maintenance ramp during the summer of 1986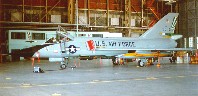 F-106A, 59-0110, in the hangar.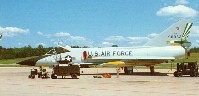 F-106A, 59-0062, under the Central New York sky.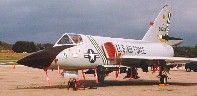 58-0764 under more normal CNY sky conditions.

 This F-106 is undergoing avionics maintenance, of note is the extended IR seeker.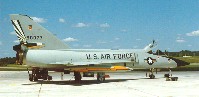 F-106A, 59-0077, note the opened speedbrakes at the base of the tail.
---
(Home)
---
This site is hosted by