The Grumman A-6 Intruder
---
Please press the photos for a closer look.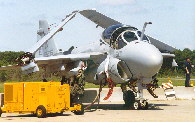 A-6E, 155636, sits awaiting it's crew.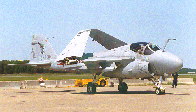 The crew now boarded, AE-501 pulls out of the chocks.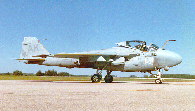 This Intruder, seen at the London Int'l Air Show, shows it's Libya raid markings.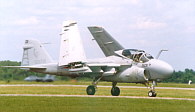 155712 extends it's wings in preparation for takeoff.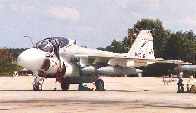 This Panther's Intruder, 152606, is well equipped for a refueling mission.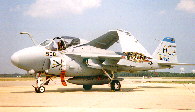 The VA-75 'Sunday Punchers' Commanders bird, 162190.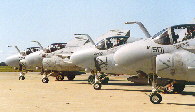 A-6's in line at NAS Oceana.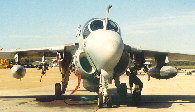 Roadrunner 511 is loaded with practice bombs for a training mission.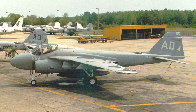 The Green Pawns of VA-42 were the Intruder training squadron.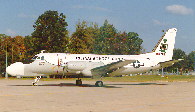 The TC-4C, 155729 belonging to the Green Pawns, was used as a BN trainer.
---
(Home)
---
This site is hosted by