The "Lucky Devils" in the Gulf War
Doha, Qatar
---

USAF Photo
---
"Doha Memories"
As a member of the 401TFW/614TFS "Lucky Devils" I was deployed
from Torrejon AB, Spain to Doha, Qatar during the Gulf War. Here I
am on Doha's Corniche.

During the 42 days of "Operation Desert Storm" our squadron flew
1303 combat missions and delivered 3.2 million pounds of weapons.
Two of our pilots became POW's as their aircraft were lost to Iraqi surface-to-air missiles during the first daylight raid on Baghdad.
Alongside our F-16C/D's, and also flying combat missions into Iraq
and Kuwait, were our 'hangar mates' the "Desert Cats" CF-18's of
the Canadian Armed Forces, and our hosts, the Qatar Emiri Air Force's
Mirage F.1EDA's of 7 Squadron. Flying local area defense were the
Mirage F.1C's of the French Air Force's 12 Wing.
Doha Air Base was a busy place...
---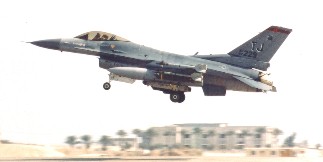 ---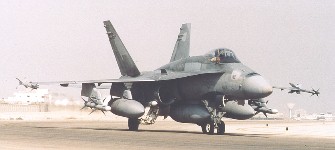 ---




Qatar Airways is not a sponsor, but is the new National Airline of the Arabian Gulf Nation of Qatar. Their new web site has a lot of good information about the country where I was deployed during the Gulf War.
(http://www.qatarairways.com )
---
(Home)