US Customs Service P-3 AEW
at the Lockheed Martin Aircraft and Logistics Center
in Greenville, South Carolina
---
Please press the photos for a closer look.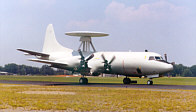 This is P-3B N144CS (ex USN 153446) returning from an early test flight.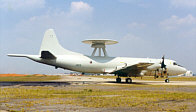 After several years in storage at 'the Boneyard' the is the first Customs 'Rotodome' Orion.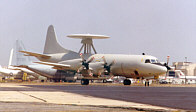 Turning into it's parking spot the Orion is seen in front of it's Lockheed brother the Hercules.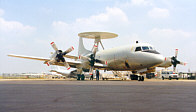 The rotodome mounted on the Orion is the same as the Navy's E-2C Hawkeye.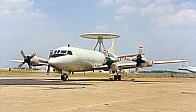 The P-3 will provide a long range survaillance and long endurance in a more comfortable airframe.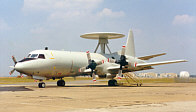 153446 is an old airframe yet it is in very good condition after it's desert storage.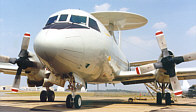 The 'domed' Orion looks quite good in it's new glossy grey paint scheme.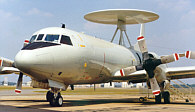 The P-3 from the front, note the covered windows, both the cockpit 'eyebrows' and in the forward cabin.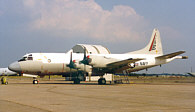 Here's a slightly more standard Orion, a test P-3A 152150.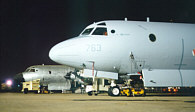 Nightime on the Depot line, here is 160763 and, in the background, 153447, another Customs bird.
---
(Home)
---
This site is hosted by