Air to Air Refueling from Shaw AFB
August 1998
---
I would like to thank the 20FW Public Affiars, Shaw AFB, for the opportunity take these photographs. Thanks also have to go to the 931ARG, McConnell AFB, for providing a flightcrew and KC-135R refueling aircraft, and all of the recieving aircraft's flightcrews and their Squadrons.
---
Please press the photos for a closer look.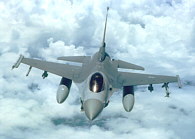 An F-16CJ from the 55th FS / 20FW Shaw AFB, South Carolina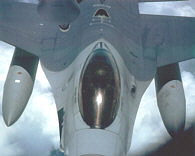 93-0538 - a 'Weasel' F-16 moves into refueling position.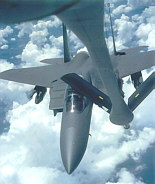 A Seymour Johnson AFB F-15E moves forward to the boom.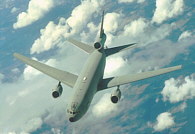 After refueling a McGuire AFB KC-10 backs away from our KC-135R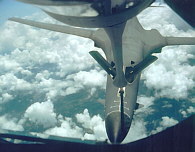 Wings fully extended, a B-1B over South Carolina sky.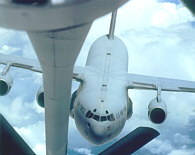 From Charleston AFB, a C-17 closes in...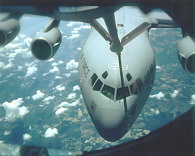 ... and the USAF's newest airlifter takes fuel.
---
(Home)
---
This site is hosted by