click on picture below to download larger format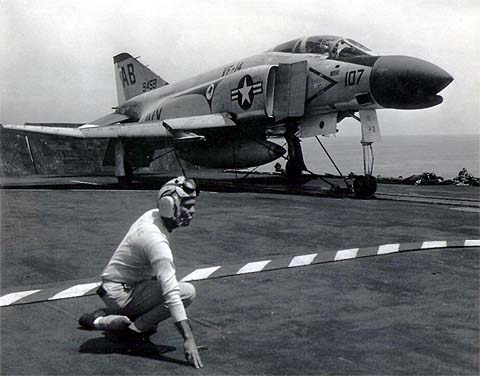 TopHatter F-4B Phantom ready for launch!
VF-14 flew the McDonnell-Douglas F-4B Phantom II during the early 60's. Here, AB107 is readied for a cat launch from the deck of the USS F. D. Roosevelt (CVA-42) during the 1963 Med Cruise. DOWNLOAD HERE a hi-res version of this picture (355kB).
VF-14 "The Oldest and Boldest"
Copyright © 1997,1999 VF-14 Tophatters