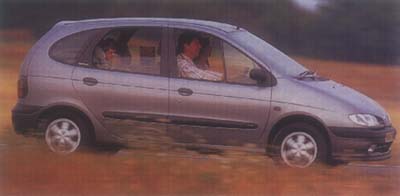 The Car of the Year 1997
The first monovolume from the middle class Renault Megane Scenic was chosen to be "The Car of the Year 1997" by a jury composed of 55 journalists, specialists in this field from entire Europe.
Megane Scenic obtained 405 points in front of Ford Ka(293), VW Passat (248), Skoda Octavia(230), Audi A3(199). After Renault 16(1966), Renault 9(1982), and Renault Clio(1992), Scenic is the forth model produced by the french company that is awarded this prize.