The Canadian Armed Forces - Canada's Air Force
---
Please press the photos for a closer look.
Page 1, see below for more...
April 1st 1999 marks the 75th Anniversary of the founding of the Royal Canadian Air Force, now the Air Division of the Canadian Armed Forces.
The best way to start off is with Canada's demonstration team - the Snowbirds, flying the CT-114.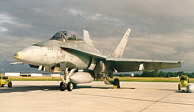 A two seat CF-18, 188933, at CFB Trenton, Ontario.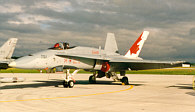 This 'Hornet' 188751 was the demonstration aircraft during 1994's 70th Anniversary season.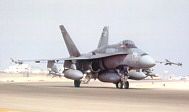 During the Gulf War the 'Desert Cats' flew missions from Doha, Qatar, here is 188769.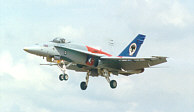 During 1996 Capt. Greg Morris piloted this display aircraft across much of North America.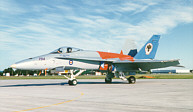 Here is 188784 again, this time under the CFB Trenton sun at the Quinte International Airshow.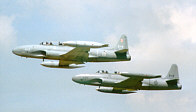 It's always nice to see the CT-133's classic lines, they serve on in the EW training role.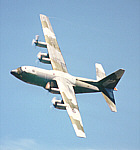 Seen in a high bank is 130336. This CC-130 is based at CFB Trenton, on the north shore of Lake Ontario.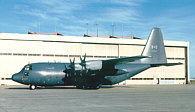 With new paint shining in the sun, this is CC-130 130307.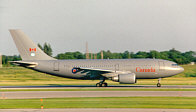 Among the newest of Canada's fleet is the CC-150 Polaris, an Airbus A-310.
---
(More CAF - from the Labrador to the Twin Otter and a look at the past.)
(Home)
---
This site is hosted by