The Point of the Spear - U. S. Marine Corps Aviation
---
Please press the photos for a closer look.
Page 2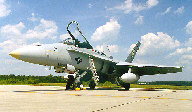 A beautiful F/A-18 Hornet of MCAS Beaufort's VFMA-122.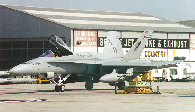 Also based at Beaufort, South Carolina, is this VMFA-251 Hornet seen at Cherry Point.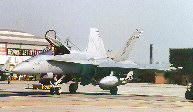 A more subdued Thunderbolts Hornet, ready to taxi.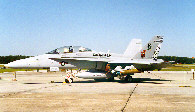 All weather attack is the style of VMFA(AW)-224 the Fighting Bengals.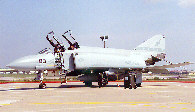 Gone, but never forgotten, the Phantom was the muscle behind Marine Aviation for decades.
 Big brother - little brother? This HMLA-167 Cobra sits in front of an Air Force C-5.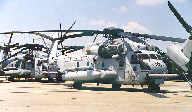 Vertical heavy lift, the CH-53 can move it, and move it fast.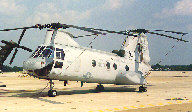 Although old the CH-46 Sea Knight is the workhorse of the Marine Corps.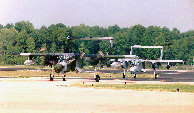 Also now retired are the OV-10's, one of the ultimate 'go anywhere, do anything' aircraft.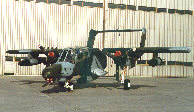 Here's a closer look at the Bronco.
---
(Back to USMC Harrier's and Prowler's)
(Home)
---
This site is hosted by