There's only one thing that's better than flying.......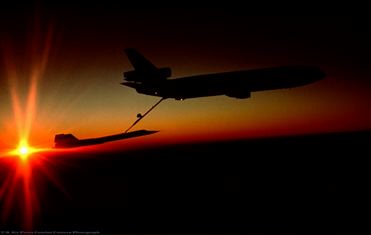 Picture found on Michael A. Quinlan's SR-71 page at http://www.primenet.com/~mikeq/sr71.html


---
Hi, I am
Thomas Kraft
Welcome to my WWW Homepage
---
Now that I am living on the US East Coast, life really looks alot different. Wish I was in TEXAS -:). I used to be a Mig-21 Pilot in the East German Air Force, and that was before &quotthe people&quot pulled down the Berlin Wall . Although many knew that it would happen, nobody really knew when, and neither did I. So it actually was quite a surprise to suddenly have &quothard currency&quot and be an free world citizen. The unemployment rate in my beautiful hometown &quotSTRALSUND&quot has exceeded 30 %. Some folks really are out of luck now. But please do not get me wrong. I am happy to be on this side of the Wall. It just is a tragedy that so many people want the Wall back, and this time they would make it even higher.
But, enough of politics!

---
Sie sprechen fliessend deutsch? All right, O.K., hier ist die deutsche Variante meiner Seite.
Ich w&uumlrde mich sehr &uumlber e-mail aus Deutschland freuen.

---
Would you like to see my latest project? It is a full-size two-seat homebuilt helicopter kit. This is my RotorWay Excec 162F that I am building in (...bless my wife) our kitchen.
---
Here you can see me in an Alert Unit Aircraft Shelter waiting for the Americans to attack us.




---
My Pilot Resume

---



Best viewed with