F-14 Tomcat:
History
Specifications
Bureau Numbers
Walk-Around Details
Squadrons
Photos
Books
Memorabilia

Other Topics:
Grumman A/C
EXTRA 400
A/C Photos
Links
Guestbook
Credits
The Author

F-14 PHOTOS WANTED!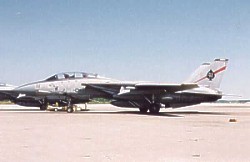 I have been collecting F-14 photos for more than 10 years by now. Since I have only limited access to F-14 shore bases and airshows where F-14 participate, I am always looking for photographers who are willing to share their photos with me.

Here is what I am looking for:
Colour or black & white photos, 4"x5" to 8"x10"
Colour slides: Kodakchrome originals preferred
Digital images: Image size at least 800 x 600 pixels.
Please don't send any digital images that are already anywhere on the internet, just your self-taken digital images that are no where published on the internet yet.
Photo quality:
Action photos (airshows, take-off/landing etc.) or static pictures
Clear view on the aircraft (see samples on this page)
Sunny weather conditions
No civilians
No clutter
Service people in front of the aircraft are o.k. if there are not too many of them
Information wanted: Bureau number, modex number, location & date.
So do you have any photos for me? Let me know and I am sure that we can arrange a deal or send them right away to my address:


Torsten Anft


Quellenweg 15


52074 Aachen


Germany

Any photos/slides will be returned immediately after reproduction/scanning if desired.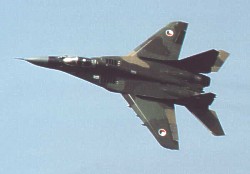 Here is what I have to offer:
Photos (right now I do not have spare slides)
Static photos and action shots taken at airshows
European fighters, transport and a few airliners
colourful special markings aircraft
NATO aircraft with Gulf War markings and desert camouflage
Photo quality as described above (except that I don't have any people in front of the aircraft)