F-14 Tomcat:
History
Specifications
Bureau Numbers
Walk-Around Details
Squadrons
Photos
Books
Memorabilia

Other Topics:
Grumman A/C
EXTRA 400
A/C Photos
Links
Guestbook
Credits
The Author

Guestbook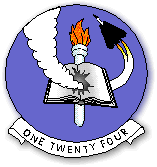 Check out the Frequently Asked Questions if you have any questions.

Sign my guestbook ... or if you prefer, send me a private e-mail.

E-mail & Guestbook Policy:


Everybody who gives me some feedback or comment is welcome! From time to time I check the guestbook for interesting entries, so it may take several days or weeks to get a reply this way. If you want a quick response from me, please send me an e-mail and I will reply as soon as possible.




THE GUESTBOOK IS OUT OF ORDER AT PRESENT.
I HOPE TO HAVE IT RUNNING AGAIN WITHIN SHORTLY!
PLEASE CONTACT ME VIA E-MAIL!



Please: Don't do these "send me your photos"-like comments. I hope you understand that I cannot send copies of my pictures to everybody! But note that I am willing to trade or sell photos to anyone who is interested.




View the Guestbook entries. Also, please note that I am not responsible in any way for any of the guestbook entries!