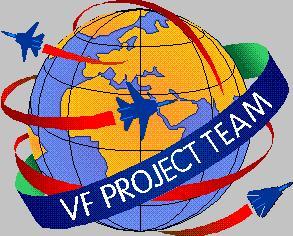 In 1997 the VF Project Team was founded by a small group of people who share a great enthusiasm for the F-14 Tomcat and the squadrons which fly it.

The team is dedicated to encourage and foster the growth of F-14 Tomcat sites on the Internet, particularly official VF Squadron sites.

Based around the Topedge Engineering Internet Server the Team is able to offer the services of webpage design, creation and maintenance, totally free of charge. Any VF Squadron that would like assistance or further information is asked to contact any of the VF Team members listed below.
M.A.T.S. created by Torsten Anft
Tomcat Alley created by David Davies
VF-24 Fighting Renegades authored by Brian Plescia, created and maintained by Dorian Dogaru
VF-14 Tophatters The official VF-14 site, authored and maintained by Dorian Dogaru
Tomcat's Lair created by James C. Kao
[Main Page] [F-14A] [F-14B] [F-14D] [Tomcat 21] [Atlantic Fleet Squadron Histories] [Pacific Fleet Squadron Histories] [F-14A Images] [F-14B Images] [F-14D Images] [F-14 Model Kits] [US Navy Air Wings] [A-6 images]