F-14 Tomcat:
History
Specifications
Bureau Numbers
Walk-Around Details
Squadrons
Photos
Books
Memorabilia

Other Topics:
Grumman A/C
EXTRA 400
A/C Photos
Links
Guestbook
Credits
The Author

XF10F-1 Jaguar




Only one prototype was built and flown in 1952. The Jaguar had a high shoulder variable geometry wing (13.5 to 42.5 degrees) and a single-seat cockpit.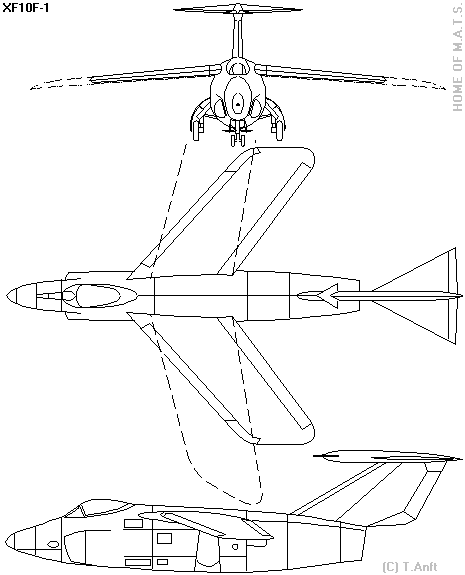 Engine Westinghouse XJ40-W-8
Length 54 ft
Wingspan 50 ft
Height 16 ft 3 in
Empty Weight 20,425 lbs
Max. Weight 35,450 lbs
Max. Speed 710 mph
Range 1,670 miles

This picture was kindly provided by Penny & Lee Thomas, Texas.