F-14 Tomcat:
History
Specifications
Bureau Numbers
Walk-Around Details
Squadrons
Photos
Books
Memorabilia

Other Topics:
Grumman A/C
EXTRA 400
A/C Photos
Links
Guestbook
Credits
The Author

Structural stability analysis of the window section of the EXTRA 400 aircraft




Thesis 1: EXTRA 400 | Thesis 2: Fatigue tests | Diploma Thesis: Fuselage structure analysis



Carried out at


Institut für Leichtbau der RWTH Aachen
Department of Aerospace Structures, Aachen University of Technology


Subjects/Tasks:


Calculation of strength of fibre reinforced material
Computer-aided design with pre-processing software MSC MARC MENTAT of a fuselage structure made of composite material
Global-local finite-element analysis of a fuselage structure with MARC processor
Programming of pre- & post-processing FORTRAN routines
Post-processing with post-processing software MENTAT
Analysis of results & interpretation


My thesis about the EXTRA 400 (Figure 1.1) was part of a project to analyse and verify the structural strength of the EXTRA 400 fuselage.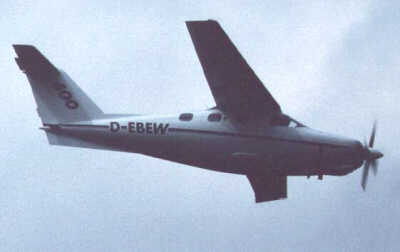 Figure 1.1: EXTRA 400

At the Department of Aerospace Structures, Aachen University of Technology, calculations were made and summarized in a report. This report, forwarded to the German Aviation Authority "Luftfahrtbundesamt (LBA)", contained the calculations of the fuselage structure of the business aircraft EXTRA 400. Strength and local stability are proved for the fuselage structure that is mainly made of carbon composite material. It was shown that it is able to withstand the airworthiness standards given in FAR part 23.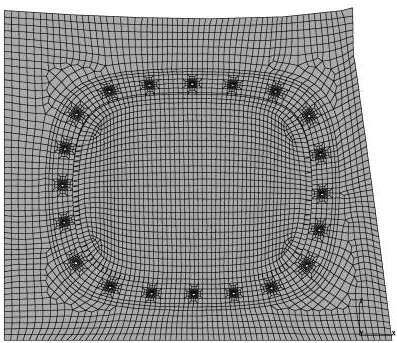 Figure 1.2: Finite-Element model of the analysed window section

Subject of my thesis was a local stability analysis of the portside passenger window. The calculations were done with the finite-element (FE) software MARC/MENTAT at the Department of Aerospace Structures, using a FE model as shown in Figure 1.2. Boundary conditions of the local mesh were deformations as supplied by the global calculations of the whole structure. This gave reliable results in layer stresses and in the following a good representation of the required Tsai-Hill failure criterion.

In contest with the LBA, EXTRA defined several real load cases which built up an envelope for the overall load assumptions to reduce computational effort. These load cases include maximum acceleration and maximum moment induced into the fuselage structure due to possible and allowed flight conditions and in addition the landing load cases according to FAR part 23.

The final report to the LBA included also the results of my thesis and was presented to the LBA.



All graphics Copyright © Torsten Anft