F-14 Tomcat:
History
Specifications
Bureau Numbers
Walk-Around Details
Squadrons
Photos
Books
Memorabilia

Other Topics:
Grumman A/C
EXTRA 400
A/C Photos
Links
Guestbook
Credits
The Author

Fatigue tests of stitched composite materials




Thesis 1: EXTRA 400 | Thesis 2: Fatigue tests | Diploma Thesis: Fuselage structure analysis



Carried out at


Institut für Textiltechnik der RWTH Aachen
Dept. of Textile Technology, Aachen University of Technology


Subjects/Tasks:


Manufacture of glass fibre reinforced material with multi-axial fibre orientation
Static & dynamic strength tests
Mathematical calculations (not computer aided) to verify strength test results
Analysis of results & interpretation




This thesis is nominated for the
KREATIVITÄTSPREIS DES DEUTSCHEN TEXTILMASCHINENBAUS 2001
Award for Creativity in German Textile Engineering 2001



Due to the strength and stability characteristics of composite materials, fibre reinforced materials become more and more common in mechanical engineering and especially in aerospace engineering.

A new mating technology for composite materials is stitching: Before fibre reinforcements are hardened, they are joined by seams. Yet this technique is less evaluated and more research on static and dynamic strength is necessary.

In my thesis the dynamic strength of stiched fibre reinforced materials is examined by applying dynamic loads to composite material samples as shown in Figure 2.1.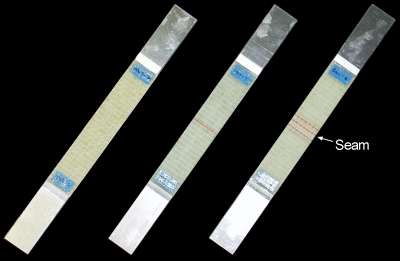 Figure 2.1: Composite material samples with 0, 1 and 3 seams

During testing the static tensile strength was examined for the different types of composite material samples. It was shown, that the tensile strength of samples with seams was not as high (about 75% - 85%) as that of samples without seams.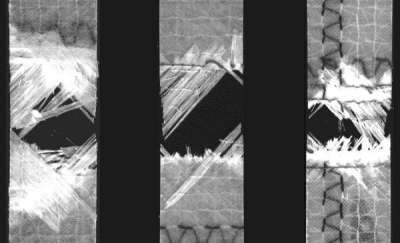 Figure 2.2: Samples broken during fatigue tests

The fatigue tests were carried out at the Department for Aerospace Structures (Institut für Leichtbau der RWTH Aachen). For each type of sample at least 10 samples were fatigue tested on an alternate strength testing machine.
All samples failed to reach a fatigue limit and failed before reaching 106 stress cycles. The results were plotted in a Smith chart.

The results of the fatigue tests with (stitched) composite material samples show the general tendency of these materials under alternate stress and the need for further fatigue tests with such materials.



All graphics Copyright © Torsten Anft